Krash Khronicles Index
I started this sporadic, rambling journal in 1980. It was inspired by, and written in poor imitation of Dr. Hunter S. Thompson's "Gonzo" style of journalism (click the Gonzo icon at right for some Hunter S. Thompson Links). These journal entries were scanned from the original, beer-stained manuscripts. All typing, spelling, grammatical errors, etc., are purposely retained as well as the "colorful language". There is no obscenity here, but if you are offended by profanity, you should not view these pages. The Krash Khronicles are approximately fifty percent true and fifty percent exaggeration and embellishment. I don't know if there will be any more Khronicles or not. Most of them thus far were written under the influence of strong drink, and I had to give up drinking in 1992. If there's enough of an interest in more Khronicles, I may give writing them another whack.
---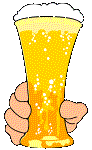 THREE DAYS IN A HAZE 1984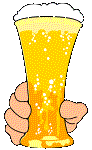 LOST IN THE MIDDLE OF THE WEEK 1984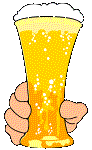 WILDFLOWER GOLF TOURNAMENT 1984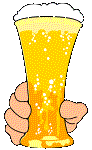 KHRONICLES FROM KEY WEST 1985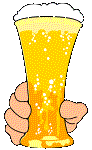 KEY WEST KHRONICLES KONTINUED 1985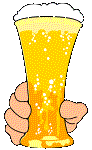 KEY WEST KHRONICLES KONCLUSION 1985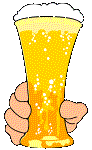 LEAVIN' MIAMI 1987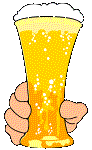 BLACK SATURDAY 1987
---
DEDICATION
I was an acquaintance of Kim Clark during the last two years of her too short life. Kim died of leukemia over ten years ago. She was barely into her twenties. I was privileged to have known her for even that short time. Kim put everything into perspective. Whenever she was around, she put the sunshine in your day. No matter how bad things seemed to be, you couldn't really have a bad day in Kim's presence
The reason for beginning the Krash Khronicles again in 1984 after the first 'Rough Ramblings' abortive start in 1980 was to try to do something that would maybe put a sparkle in Kim's eye and take her mind away from her terrible affliction, if only for a moment. As it turned out, she never got a chance to see any of the Khronicles. The Krash Khronicles are, never-the-less, dedicated to the memory of Kim Labelle Clark.
On the first anniversary of her passing, I composed a poem ANNIVERSARY for those who were close to her.
---
Back to LAROKE home page
Last updated: 8/3/96